San Francisco police stop self-driving car – and find nobody inside, video shows
Clip prompts amusement online as car stops, then drives across an intersection, leaving police behind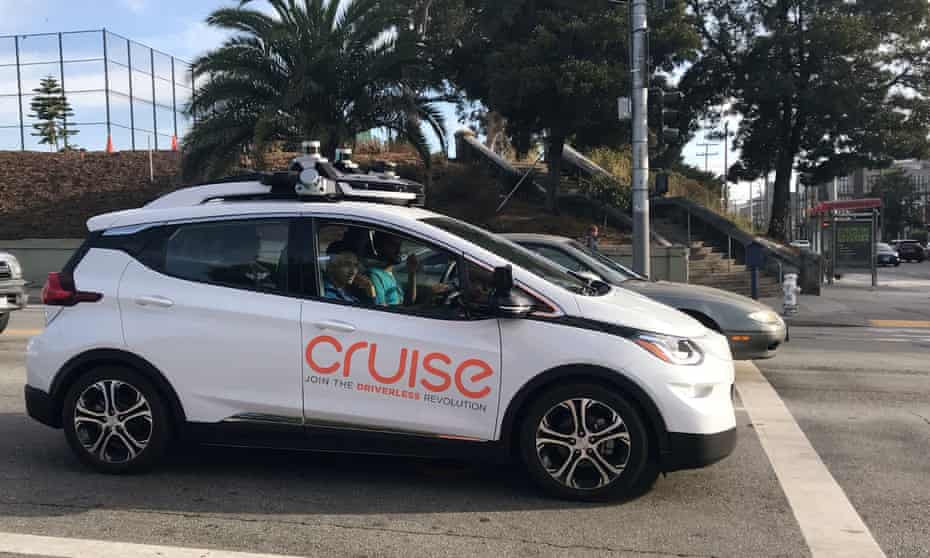 "A video recently posted online shows what happens when police try to apprehend an autonomous vehicle – only to find nobody inside.
Police in San Francisco stopped a vehicle operated by Cruise, an autonomous car company backed by General Motors, in a video posted on 1 April. Officers approached the car, which had been driving without headlights, only to find it was empty.
"Ain't nobody in it – this is crazy," a bystander can be heard saying in the video. The car then speeds away to the other side of the intersection, leaving the police behind.
The video, which has since circulated widely on social media, prompted inevitable jokes. "Welcome to the future," quipped one Twitter user."
San Francisco police stop self-driving car – and find nobody inside, video shows | Self-driving cars | The Guardian