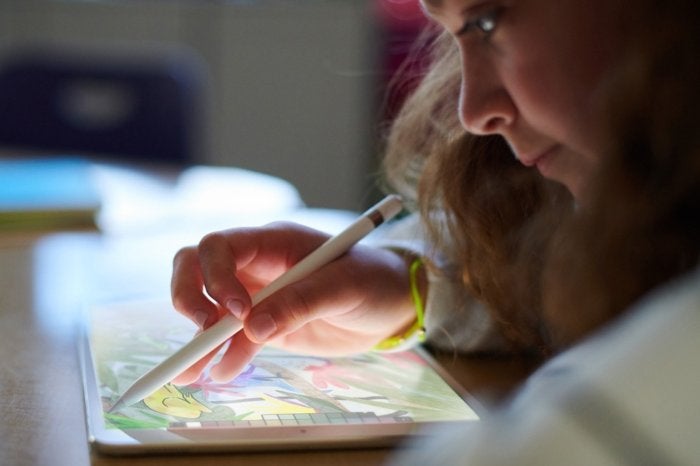 "Several years ago, Apple looked poised to take over schools with iPads, and in one of the most stunning moves, Los Angeles schools planned to spend $1.3 billion getting Apple's tablets in students' hands. It didn't end so well.
And now, despite a commendable early push, iPads now lag far behind Chromebooks in American classrooms. Consulting firm Futuresource reported last year that Chromebooks accounted for 58 percent of the mobile devices shipped to American primary and secondary schools, while iOS devices fell from 25 percent to 19 percent. Earlier this month, Futuresource reported that the gap is only widening even with slower overall mobile sales.
Apple's new iPads are widely seen as an effort to regain some of that ground, but for schools, the new tablets unfortunately still aren't as enticing as Google's cheap, durable laptops. That could all changeif we ever see the rumored low-cost MacBook Air, but for now the new 9.7-inch iPad is all Apple is giving students and school districts to work with. We've already got one and it does look like a great device for general consumers, but classrooms will likely turn their backs. Here's why.
Chromebooks are simply cheaper
Here's the elephant in the room. Selling the impressive new $329 9.7-inch iPad to students for $299 is a great start, but with a Chromebook, students and school districts can buy a device that's essentially a full working laptop for around $230. For that matter, all the talk of a "cheaper" iPad aimed at students amounts to mere smart marketing, as Apple was already selling the previous 9.7-inch iPad to students for $299. (I admit I even got caught up in it as well.)
Heck, you can buy the capable Dell Chromebook 11 on Amazon right now for just $205, and some refurbished listings even have it at $115. For that matter, one of the most popular Asus Chromebooks sells for just $223."
Apple's new iPads still can't best Chromebooks in the classroom | Macworld