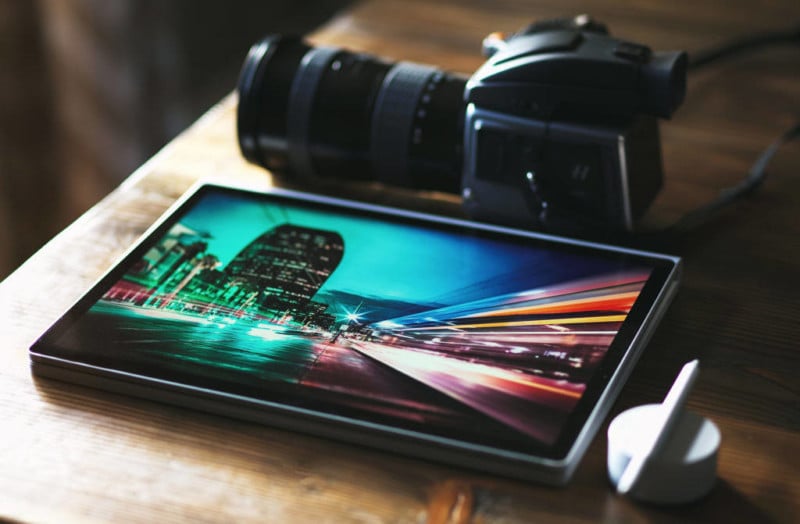 "Over the last year I have been slowly migrating from Apple to Windows, and to be honest breaking out of the walled gardens that I lived within (some known, some unknown) has not been easy, but it has been freeing. I have to hand it to Apple, they made a system, an environment, that has been comfortable and creatively useful for many years. However, slowly the sparkle that was once held in such high regards by artists, has begun to dull.
For me, there was one piece of hardware that remained from my Apple past, one that traveled with me to all my photo shoots and pre-production meetings, coffee shops and airport bars, studios and locations alike… my MacBook Pro.
When I began transitioning to Windows, I had made concessions. I thought at the time, that one of the few pieces of Apple hardware that would stay in my repertoire was the MBP. I had even decided to upgrade it to the newest one before the announcement, for I knew it would be cutting edge in the ways that other Apple products of the past had been. Then, to the horror of myself and many around, we watched as Apple gave us the new MacBook Pro, complete with… wait for it… the Touch Bar (ready to suit all of my emoji needs).
That very day I bought a Microsoft Surface Book (the very one that I am typing this blog on) and never looked back. To be honest, I had intended to write a review of it for quite some time, however, that blog had been put on the backburner. What was striking about the original Surface Book was something I had a very hard time quantifying. While there were many things I fell in love with on it, such as the keyboard, and the detachable screen, the thing that won me over more than anything was how much it just worked...
The Surface Beast: Microsoft's Surface Book 2 is a MacBook Pro Killer