U.S. recovered non-human 'biologics' from UFO crash sites, former intel official says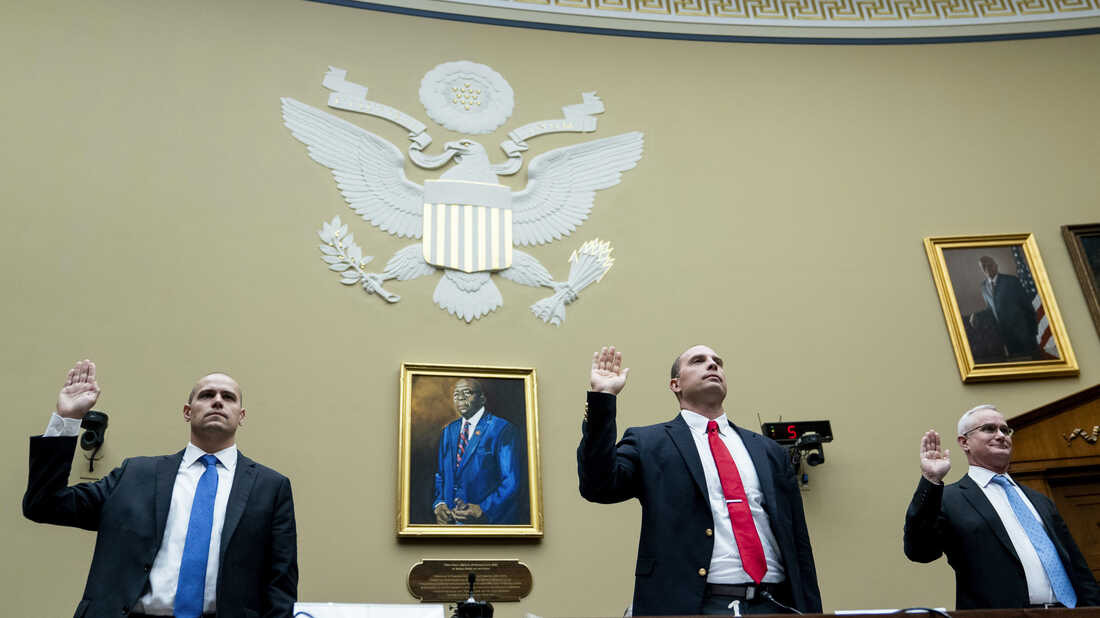 "Three military veterans testified in Congress' highly anticipated hearing on UFOs Wednesday, including a former Air Force intelligence officer who claimed the U.S. government has operated a secret "multi-decade" reverse engineering program of recovered vessels. He also said the U.S. has recovered non-human "biologics" from alleged crash sites.
But while the topic of "little green men" did come up, much of the discussion centered on improving processes for reporting unidentified aerial phenomena, or UAPs — the military's term for UFOS. There were also calls to remove the stigma for aviators who report UAP sightings and to ensure oversight of government programs that investigate them.
Retired Maj. David Grusch, who went from being part of the Pentagon's Unidentified Anomalous Phenomena Task Force to becoming a whistleblower, toldthe House Oversight Committee's national security subcommittee that he had been denied access to some government UFO programs but that he knows the "exact locations" of UAPs in U.S. possession."