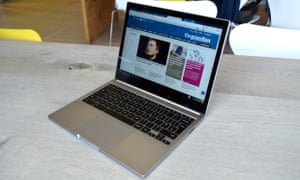 The company has made moves to make the two operating systems more integrated, providing more desktop Chrome features for the Android version of Google's Chrome browser, while adding features such as
Google
Now and support for a select number of Android apps on Chrome OS.
Both systems are based on Linux. It would make sense as the basal level to allow both systems to share one underlying codebase. It is likely that Google could create a Chrome OS experience on top of an Android base.
Many have speculated for years that Chrome OS and Android would merge. Google's launch of an Android tablet, the Pixel C, which has a heavy focus on productivity with a keyboard accessory that turns it into a laptop analogue also saw speculation that Google would phase out Chrome OS.
The Chrome OS operating system has found success in schools running on low-cost but capable laptops for which its apparent immunity to malware and simple setup and management are suited.
For now, Google says that it is committed to Chrome OS and it is likely Android and Chrome OS will co-exist with tighter integration between the two for the foreseeable future.
Google denies that it will fold Chrome OS into Android | Technology | The Guardian