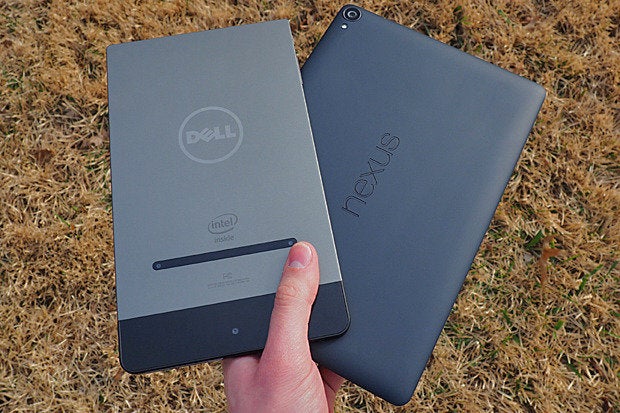 "
All considered...
All right -- so which tablet is the right one for you? Putting it all together, I'd say this:
If you want a bigger display or a softer, warmer device, the Nexus 9 is probably the more sensible choice for your needs. And if having Lollipop right now is important to you -- and/or you value knowing that you'll always have the latest Android software straight from Google as soon as it's released -- by all means go the Nexus route.
Otherwise, I'd steer you toward Dell's Venue 8. It's generally the nicer tablet of the two, with a far more premium and high-end vibe that includes better build quality, a more impressive display, and more consistent performance. Throw in the exceptionally compact design, standout speakers, and option for expandable storage, and it's got the clear upper edge overall.


Dell Venue 8 7000 vs. Nexus 9: Which Android tablet is right for you? | Computerworld